Root Cause
We address the underlying causes of disease, using a systems-oriented approach that engages both patient and practitioner in a therapeutic partnership. It is an evolution in the practice of medicine that better addresses the healthcare needs of the 21st century. By shifting the traditional disease-centered focus of medical practice to a more patient-centered approach, our functional medicine approach addresses the whole person, not just an isolated set of symptoms.
Holistic Care
Our functional medicine trained practitioners spend time with patients, listening to their histories and looking at the interactions among genetic, environmental, and lifestyle factors that can influence long-term health and complex, chronic disease. In this way, our approach supports the unique expression of health and vitality for each individual.
What is Functional Medicine
Functional Medicine is an evolution in the practice of medicine that better suits the needs of today's health care landscape. Combining root cause investigation with detailed and specific testing, Functional Medicine shifts the conventional mindset of disease-centered focus to a more heart-centred, preventive and patient focused approach. 
Functional Medicine addresses not just an isolated set of symptoms but provides personalized medicine for the whole person. Looking for interactions among environmental, lifestyle and genetic factors that can influence your health, a Functional Medicine practitioner will spend time with a patient listening to their histories to determine any links. 
If you have spent time in the traditional health care system searching for answers, being referred from specialist to specialist, being prescribed various pharmaceuticals and experiencing symptoms that persist even when you are told that you are "fine", than welcome to Functional Medicine at Bosnar Health.
Watch the video and see
Dr. Kristina's story 
When I did some Functional Lab testing and discovered the underlying cause of some of my issues, I really started to get better in a short amount of time. Everyone feels that they need willpower but when you see such dramatic changes with such small shifts, it is really inspiring. You realize, I could feel well again.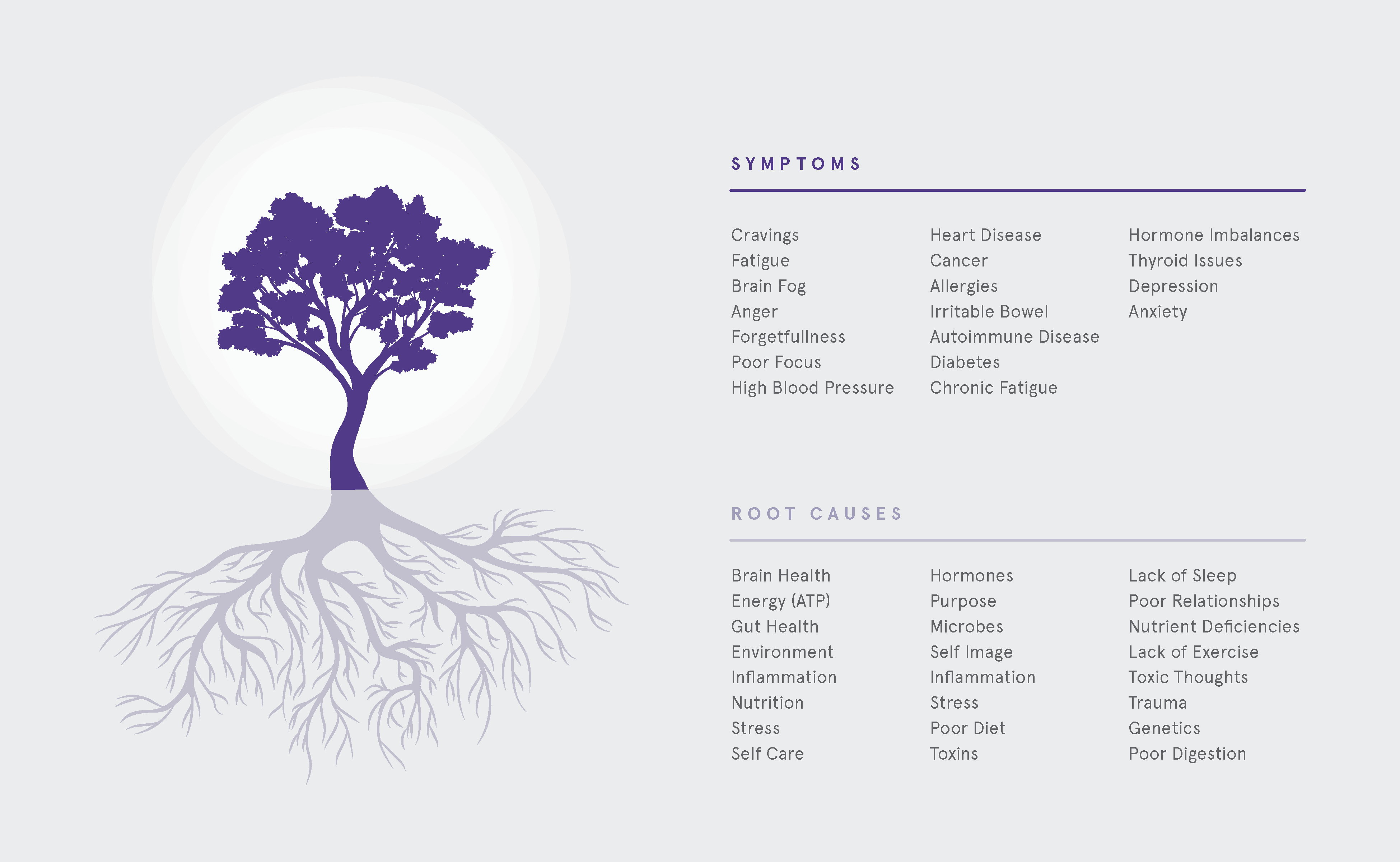 Why Functional Medicine
Our society is currently experiencing a steep increase in the number of people who suffer from complex, chronic diseases. At the same time, there is a huge gap between research and the way traditional doctors practice. It can be as many as 50 years between emerging medical research and integration into medical practice, especially when dealing with complex issues. Most traditional doctor's are not adequately trained to apply strategies such as nutrition, diet and exercise to both treat and prevent illnesses in their patients, let alone to assess the underlying causes of complex, chronic disease.
Considering genetic makeup, along with both internal (mind, body, and spirit) and external (physical and social environment) factors that affect total functioning, Functional Medicine is a proactive and preventive approach that conventional health care is lacking. It is the patient-doctor partnership that you have been looking for. 
Pain is not a choice, but your suffering can be. 
Our Functional Medicine team always starts with WHY – because we know listening is a crucial first step to identifying the patient's real pains and goals; to developing strong, lasting relationships; and to realizing positive health outcomes.
FUNCTIONAL MEDICINE
Essentials Program
Are you looking for a smarter approach to your health? Let's work together to build a personalized strategy that puts you back in charge of your health and vitality!
Frequency Asked Questions
1. How do I learn more about Functional Medicine and my health?
Book a complimentary discovery call with our Client Care Coordinator. We will ask for a brief summary of your health history, chief concern(s)and listen to your story. If our Essentials program is the right fit for you and the Bosnar Health team, you will be booked for an Initial Consultation with one of our Functional Medicine Practitioners.
2. Do I still need a primary care doctor/physician?
Yes. We do not replace the services that your current medical doctor or team provides. Our service is solely focused on eliminating the root cause, while supporting improved health.
3. What should I prepare for my Initial Consultation?
To ensure you get the most value for your visit, we ask that you a complete detailed and in depth Living Matrix health history form. This process may take upwards of an hour depending on the amount of detail you can provide. Forms are sent by email and can be completed in the comfort of your own home.
We ask that all Initial patients complete our Living Matrix health history form at least 48 hours prior to their visit.
Please also bring any pertinent test results, medical records, current supplements and medications if possible.
4. What should I bring for my Initial Consultation?
Bring any pertinent test results, medical records, current supplements and medications.
5. How much is an Initial Consultation?
An initial Consultation is $295.
6. How long is an Initial Consultation?
Expect an Initial Consultation to last for 60 minutes. If you are a good candidate for our Essentials Program, we will go over test kits to get you started. This will take an additional 10-15 minutes.
7. Can I pay by appointment?
We currently do not offer ad-hoc appointments for Functional Medicine. We offer a 6-8 month Functional Medicine Program called the Essentials Program.
8. Is Functional Medicine covered by OHIP, extended health care plans or health care spending accounts?
Functional Medicine itself is not covered by OHIP or traditional health care plans. However, Functional Medicine falls under the scope of practice for both our Functional Medicine Practitioners as a Chiropractor and Naturopath. We are happy to provide any paid receipts for services that have been rendered for insurance purposes. Please note that coverage is determined by individual policies. We do not provide direct billing to insurance plans or make adjustments to our pricing for insurance purposes.
9. Can I use my health care spending account?
Please check with your HR department or your extended health care provider.
10. Do you work with patients outside of Toronto?
Yes, we are happy to provide a HIPAA compliant telemedicine link for video chats.
11. I am ready to get started, where do I begin?
Apply to work with us by booking a discovery call with our Client Care Coordinator. Get your questions answered and find out if our Essentials program is the right fit for you!
Click here to schedule your appointment today!
Bosnar Health

Our collaborative team blends world-class clinical expertise with an empathetic, patient-led approach.
Visit Us

155 Redpath Avenue
Toronto, ON
M4P 2K5