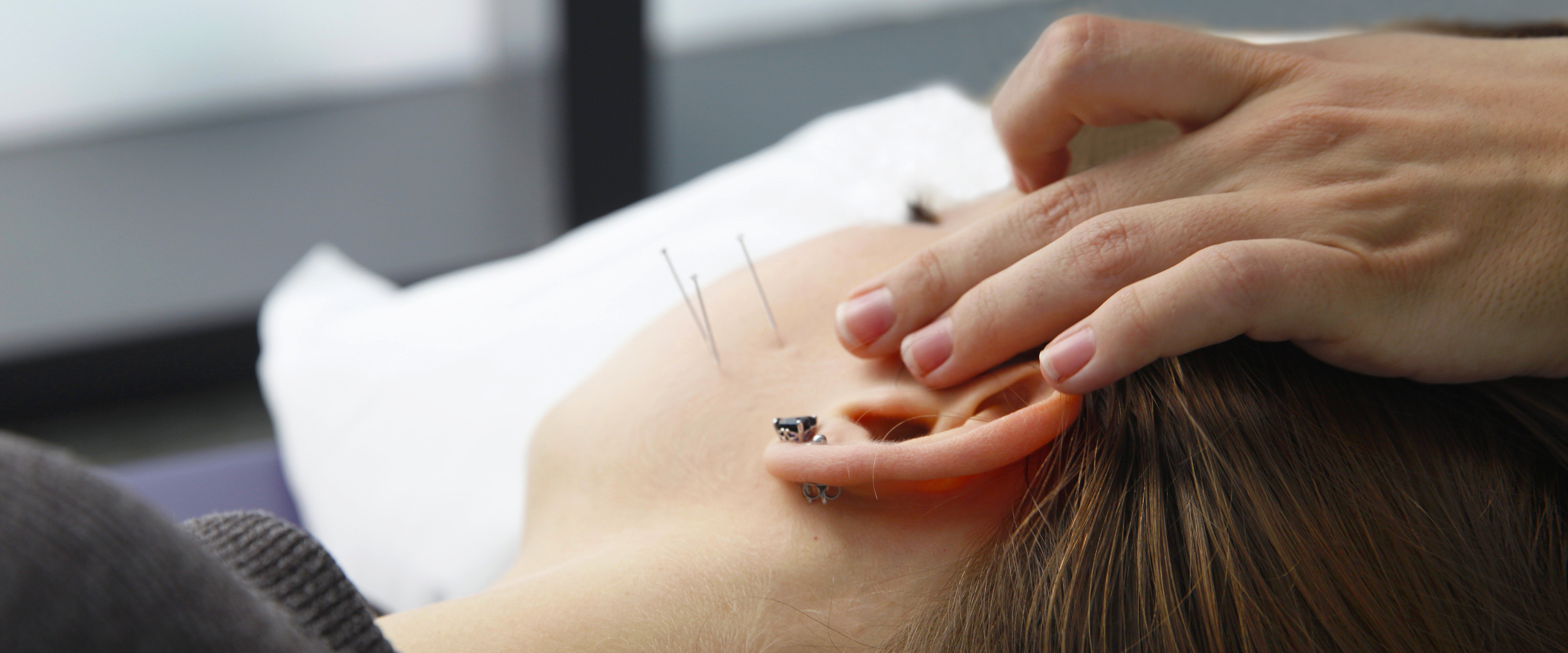 Bosnar Health Practitioner
What is Acupuncture
Acupuncture originates from the Eastern Medical System and involves the insertion of extremely thin single-use sterile filiform needles to affect the energy dynamics of our bodies, also known as Qi. Upon insertion, this holistic treatment targets specific points on the body to adjust, redirect and boost these energy systems. Qi is considered the driving and directing force behind all the activities, mechanisms and functions of the human body. Disease and illness occur when the balance of these connections has been affected in some way.
Acupuncture also has whole body effects due to the body's somato-autonomic reflex. This reflex occurs when stimulation of the skin and musculoskeletal system alters the autonomic nervous system. This system is responsible for both the "Fight or Flight" and "Rest and Digest" systems of our bodies, thereby affecting both our neural pathways and organ function.
A Registered Acupuncturist is trained to identify any pattern of imbalance that is causing disease or pathologies and select appropriate points on the body to treat a variety of conditions. Bringing the autonomic system back into balance is often enough to correct many issues. Promoting healing and improving overall circulation, your therapist may also use other techniques that they have been trained in such as moxibustion, shiatsu, tui na, cupping and gua sha.
---
Why Acupuncture
Although acupuncture is a 3,000 year-old healing technique, modern research has detailed acupuncture's positive effects on the nervous system, cardiovascular system, endocrine and immune systems as well as digestive system. Releasing blocked Qi in the body evokes the body's natural healing response through these physiological systems. By stimulating these systems, acupuncture can help to relieve pain, improve sleep issues, digestive function and overall sense of well-being.
Acupuncture treatment has an immediate local effect on the promotion of blood flow, regulation of nerves/the nervous system, the disruption of pain pathways and the secretion of endorphins. Most commonly treated conditions include, but are not limited to: pain, fertility and gynecological issues, digestive disorders (nausea, gastritis, indigestion, GERD etc.), facial rejuvenation, stress and anxiety management as well as bell's palsy.
Acupuncture can be just as effective for conditions less often considered for treatment such as Pediatrics, Fibromyalgia & Chronic Fatigue, an immune boost (common cold, flu, lingering illness etc.), prenatal and postpartum care, addiction cessation, insomnia or sleep issues, stroke rehabilitation as well as pre and post-operative care.
Facial Rejuvenation Acupuncture
Some of the positive benefits of receiving cosmetic acupuncture include:
softer, firmer, and more elastic skin through the rebuilding of collagen and elastin matrix 

the reduction or even the elimination of fine lines and wrinkles

the reduction of appearance of deeper wrinkles

evening out of skin complexion via the subtle fading of acne scars, rosacea, age spots and broken capillaries

reduction of water retention in the face and under the eyes

tightening of jowls 

overall improvement in the vibrancy of your complexion 
Although not as dramatic as a surgical procedure, Cosmetic Acupuncture offers a more wholesome approach to overall patient health. Some added health benefits enjoyed because of this wholistic approach are:
improved digestion

increased energy

better quality of sleep

decreased emotional distress i.e., depression and anxiety
What is included in the service
At your cosmetic acupuncture session, you may expect to receive:
Complete cosmetic acupuncture treatment

Whole body acupuncture treatment

Mini facial rejuvenation massage/ facial cupping/ facial guasha treatment

Hot towel service with optional aromatherapy
Meizen™ Cosmetic Acupuncture Gold Package
Mei Zen translates to "Beautiful Person". Developed by Dr. Martha Lucas, a world-renowned teacher, author, and practitioner of Chinese Medicine, the Mei Zen Cosmetic Acupuncture system is good medicine because it not only delivers great cosmetic results but also improves the overall health of the patient. 
Mei Zen Cosmetic Acupuncture is a healthy option for cosmetic improvements. This wonderful practice has been used for centuries in China by Emperors and the wealthy. 
Cosmetic acupuncture is a relatively non-invasive procedure that brings about some amazing results that are more than just skin deep. It is the only cosmetic procedure that actually improves your health.
Although results may not be as visually as dramatic as surgical procedures, Mei Zen Cosmetic Acupuncture treats not only the face and neck areas but also address the body's underlining conditions. As a result, you will not only enjoy the obvious cosmetic benefits such as softer, firmer skin, reduction of deeper wrinkles, possible elimination of finer wrinkles, and improvement in jowl lines, but also deeper, long-term benefits such as improved digestion, better quality sleep, reduction of hot flashes, elimination of mild depression and anxiety, improved energy, and an overall sense of well-being. Patients leave not only looking younger but feeling younger and healthier. 
How does it work?
The Western medicine standpoint: 
Mei Zen Cosmetic Acupuncture works because the needling may cause micro-traumas in the skin to which the body can respond by increasing blood flow and the production of collagen and elastin for wound healing. The needling, which is done at the level of the dermis, may also stimulate neurotransmitter production. 
The Chinese Medicine perspective: 
Qi (energy) and blood are being brought to the face. Qi is being lifted, and the body's energetic systems are being put into balance. Blood and oxygen are flooding the facial skin bringing plumpness, brightness and luster to the texture and colour of the skin. 
The commitment:
The procedure is ten treatments that are scheduled twice a week for five weeks. The full package pricing is charged upon booking.

Please note that it is important to minimize any disruptions in the treatment intervals agreed upon with me at the initial intake. Any delays or breaks in treatment protocol may result in decreased results. I will be happy to discuss and set up your appointments to accommodate your life and work demands.

Treatments last about 75 minutes except the first one which may last up to an hour and a half due the intake procedure.
Frequency Asked Questions
1. What to expect during an acupuncture appointment?
First, your acupuncturist will ask about your health history and perform a detailed intake. Based on a combination of your history and some physical examinations, your acupuncturist will prepare a diagnosis in Eastern Medical terms as well as determine a treatment plan depending on your individual health needs to address your particular condition.
Based on the treatment plan, your acupuncturist will choose acupuncture points and with consent there may be the use of a combination of modalities including moxibustion, cupping, gua sha and tui na massage or shiatsu.
Your acupuncturist may require you to disrobe partially or fully, using a draping technique of sheets and blankets to respect your privacy. You may withdraw your consent at any time during your acupuncture treatment.
2. How many sessions will effective treatment require?
Your therapist will discuss an appropriate treatment plan that works for you. More specifically for cosmetic acupuncture, ten treatments are needed to obtain optimal lasting results, although it varies from 5 to 12 sessions depending on the quality of the skin and the desired result. It is recommended that the first four to six treatments are done twice per week to ensure that the treatment lasts. Once the course of treatments is completed, it is recommended that clients repeat the session every four to six weeks for maintenance.
Bosnar Health

Our collaborative team blends world-class clinical expertise with an empathetic, patient-led approach.
Visit Us

155 Redpath Avenue
Toronto, ON
M4P 2K5